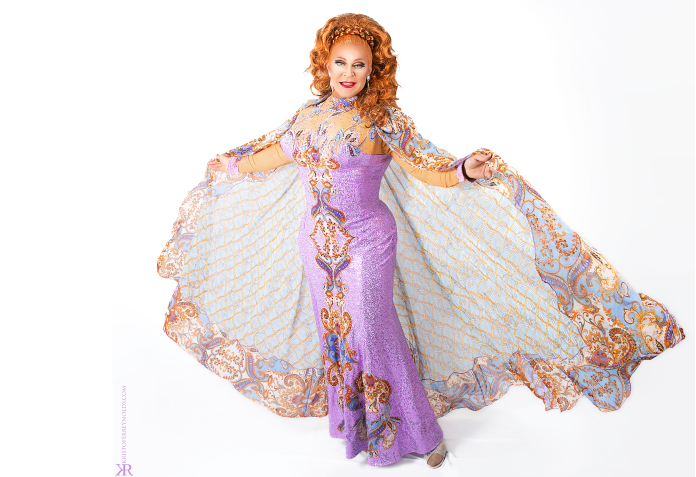 Jeffery Roberson (aka Varla Jean Merman) is one of drag's biggest (literally) personalities. He starred in the musical Lucky Guy opposite Leslie Jordan in NY at the Little Schubert in 2011 prompting The New York Times to rave, "If Carol Burnett and Harvey Korman had stood in front of the right pair of funhouse mirrors, they might have resembled Ms. Merman and Mr. Jordan in stature as well as comedic talent".
He guest starred as Varla Jean on Ugly Betty in the final season of the show and was also featured on Bravo's Project Runway Season 5 as the winning model for the show's drag challenge. He played the role of Mary Sunshine in the revival of Chicago on Broadway and also made his network television debut on All My Children in the recurring role of lady of the evening Rosemary Chicken.
He shared the Outfest Film Festival "Best Actor" Award and the Aspen HBO Film Festival "Best Actress" Award with his costars Jack Plotnick and Clinton Leupp for his featured performance in the cult classic film Girls Will Be Girls (Sundance 2003) directed by Richard Day.
As Varla Jean, Jeffery has filled cabarets and concert halls across the world including the Sydney Opera House, Carnegie Hall, the New York Public Theater, London's Soho Theatre and LA's Renberg Theatre. Jeffery wrote and starred in the short Improve Your History with Varla Jean: Stonewall, for the launch of the MTV's television network Logo and was also seen in their One Night Standup: Dragtastic special.
After just wrapping up his 26th Season in Provincetown, he's bringing his newest show Stand By Your Drag to the American Theatre in Hampton on October 20 and 21.
We recently had a sit-down with Jeffrey to talk about all this and more. Listen.
Podcast: Play in new window | Download
Subscribe: RSS