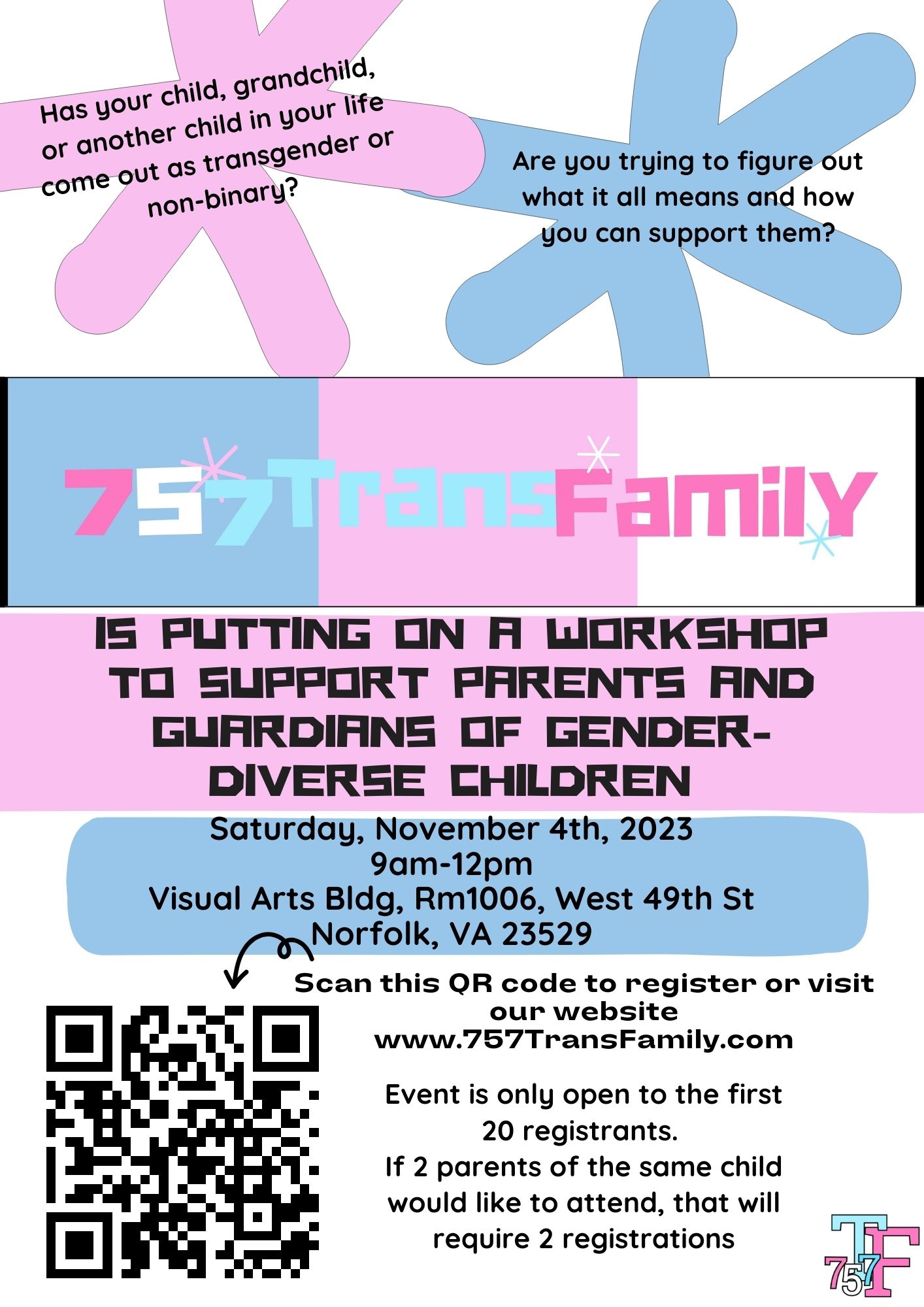 This workshop is aimed at helping parents, guardians, and grandparents of transgender children gain a better understanding of what your child is going through. We will discuss some commonly used terms, connect with other caregivers, and gather resources that will enable you to support your child in the healthiest and safest way.
This workshop is part of my graduate capstone project at Old Dominion University and is hopefully the first of many workshops I will go on to host in my career. This event will be capped at 20 participants. At the beginning and end of the workshop, you will be asked to take a brief survey about your experience. Your choice to select "prefer not to answer" will not prohibit your participation. However, if answering these questions is something that causes you discomfort, please consider waiting for a future workshop that is not part of my masters project. Due to the nature of this event, children are not authorized to participate. Please do not hesitate to reach out to me with questions about the workshop.
If you would prefer to wait for a future workshop and want to be able to keep in touch, please visit the corresponding website at 
www.757TransFamily.com.
 I look forward to hearing from you.**