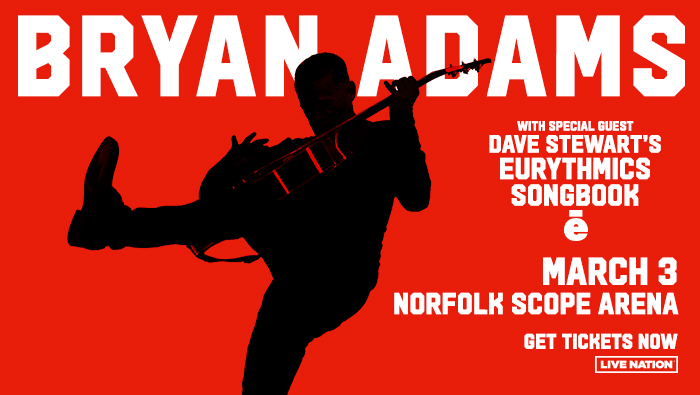 with special guest Dave Stewart's Eurythmics Songbook
Bryan Adams' music has achieved #1 status in over 40 countries and is about to continue his tour of the USA in 2024. He has garnered many awards and accolades including 3 Academy Award nominations, 5 Golden Globe nominations, a Grammy award and multiple Canadian awards such as Companion of the Order of Canada and 18 Juno Awards among others.
His most recent songs have been the peace song "What If There Were No Sides At All" and two songs from the recent Comedy Central film "Office Race". Adams co-wrote all the music and lyrics for "Pretty Woman: The Musical", and has released four albums in the past year, including the Grammy-nominated "So Happy It Hurts" (Best Rock Performance), "Classic – Pt 1 and Pt 2" and his own versions of "Pretty Woman – The Musical".
Adams is releasing three new albums "Live from the Royal Albert Hall" making it a total of 7 albums in two years, and there is more to come! Adams will be playing live concerts in the USA, UK, Europe, and Canada all in 2024.