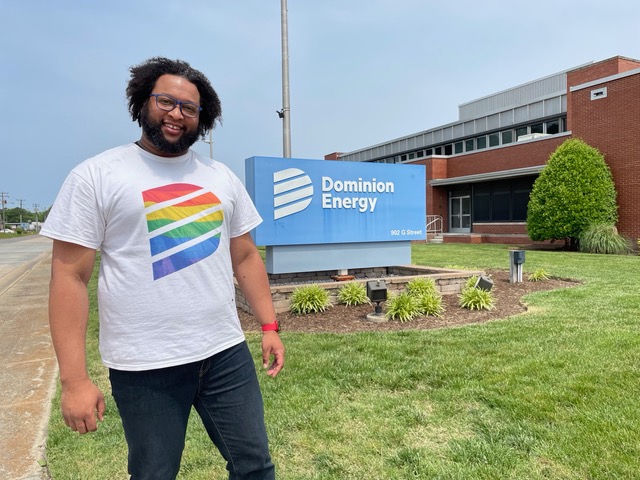 Ryan Key is an active member of Dominion Energy's Pride employee resource group, one the largest such organizations in the region, and he says it has given him the confidence to live and work as an openly gay man.
It wasn't always that easy for Ryan who was born and raised in Suffolk with a strict mother and mostly absent father.
"It was hard for a long time," he said. "And after I did come out my mother and I didn't speak for a years."
That all begn to change when Ryan joined Dominion Energy in 2015 as a customer service intern. Two years later he joined the newly-formed Pride employee resource group was launched
"Employee resource groups help employees bring their whole selves to work, he said. "A lot of times, members of the LGBTQ+ community are hiding who they are, but it is comforting to work for an employer who wants and encourages you to bring your full self to work."
Today Ryan is out at work and in his personal life. He serves as Dominion Energy's community-focused lead for the Pride resource group and liaison to local organizations bringing a presence in the community at festivals, career fairs and more.
Listen to Ryan's story.
Podcast: Play in new window | Download
Subscribe: RSS