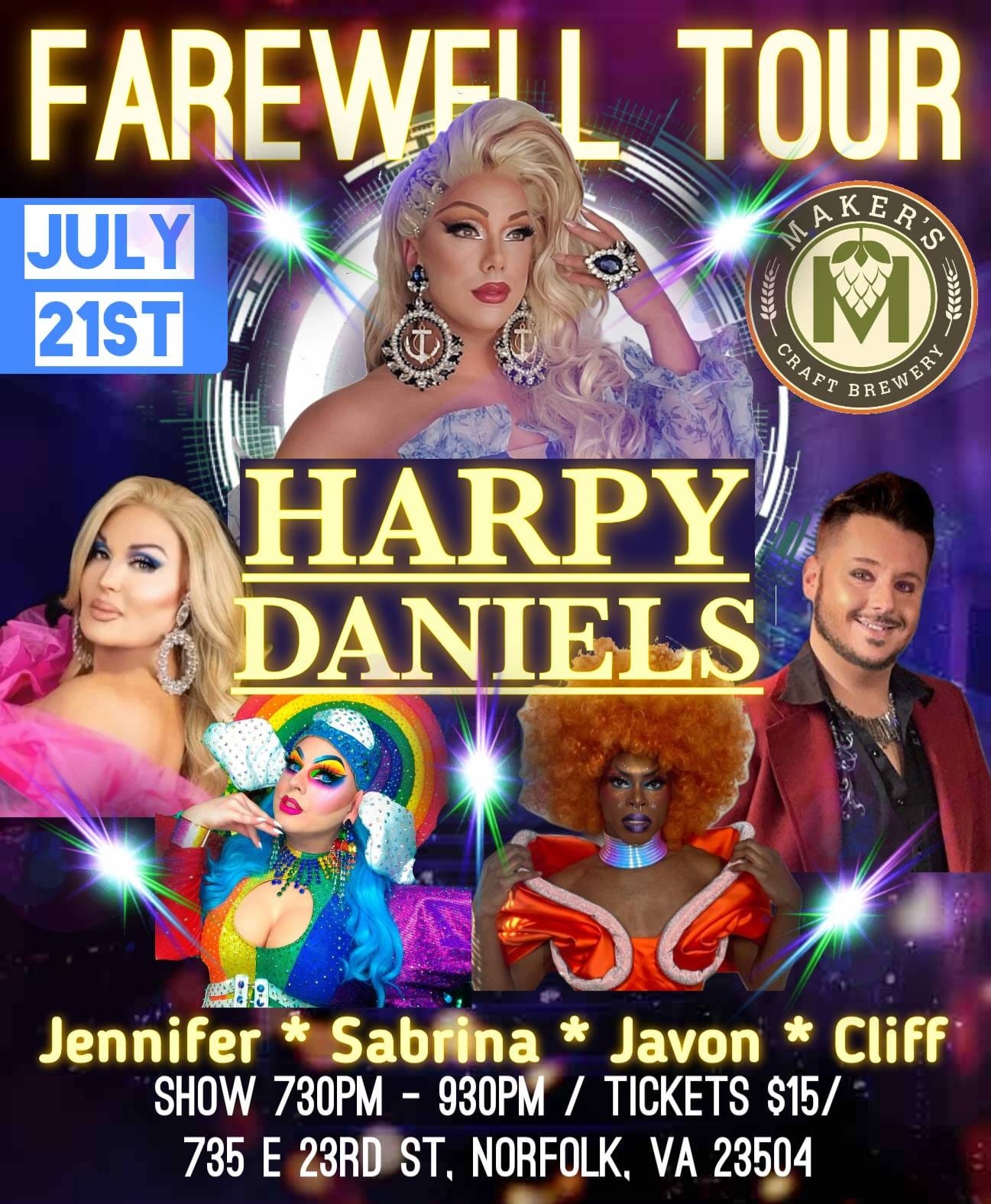 Join us to celebrate the Navy Drag Queen's Fairwell Show!

Doors open at 700PM, and show starts at 730PM!

This will be the Last Show Harpy Daniels performers before traveling to a new area and heading back to Sea in her Naval Career. As seen on Fox News, News Nations, Weakest Link, NBC, NY Post, and UK Daily Mail she has trailblazed new light into the Hampton Roads LGBTQ+ Community, the US Navy and has left her mark on all of us!
Come on out to Maker's Brewery and see her and the fiercest Drag Performers in the area! We have Jennifer Warner, Sabrina Laurence, Cliff Warner and Javon Love.
Come show your love and be amazed as she finishes her time here with one Last STELLAR performance! We Love You Harpy! Fair Winds and Following Seas!