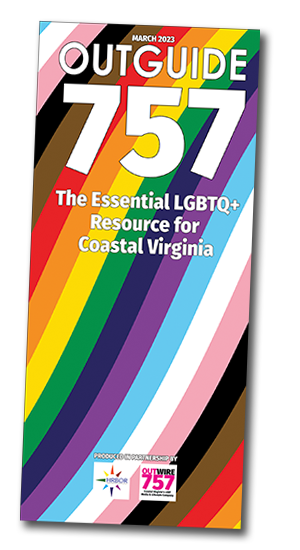 List your business or organization in OutGuide757, our biannual LGBTQ Resource Directory
We print 8,000 free copies each year (September and March), and we distribute them free of charge to nearly 100 Hampton Roads locations: public libraries, military bases, LGBTQ-owned and allied businesses, pride celebrations and events, and non-profits and support groups that serve the community. Plus we publish a handy downloadable digital version.
If you are a display advertiser in the Guide or an active HRBOR member you already receive a complimentary listing. All other owned and allied businesses and organizations can purchase a listing by completing the form below. The cost is $150 for one edition or $250 for two editions.
The deadline for our next issue is February 20, 2024.
Questions? Email us!
STEP 1: Please complete the form below.
STEP 2: You will then be redirected to your payment page.