A newly-founded non-profit is serving the transgender community is already making a big impact through its mission of "spreading trans joy by providing direct aid, connecting LGBTQIA+ folks and allies, and promoting inclusive spaces."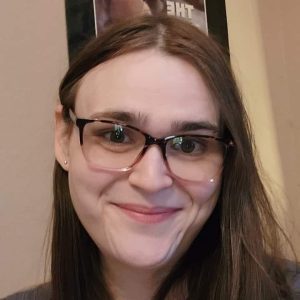 Founder Thea Ross, herself a pioneering trans woman, describes the Calos Coalition as "a diverse group of trans and queer individuals dedicated to spreading joy and positivity in a world that can be hostile or uninformed."
"We're your co-workers, family members, friends, and neighbors," she said. "Our collective includes a board, sponsors, partners, members, donors, allies, and participants who are creators, professionals, advocates, and caring individuals."
Ross notes that while the organization is still in its fledgling stage and faces the inherent challenges of fundraising and volunteers, they have implemented several innovative programs.
Among them is the Hampton Roads Transgender Care Storehouse Project.
"The Storehouse's primary goal is to establish a secure, compliant storage facility stocked with essential transgender medications, particularly HRT, accessible to those in the community who need it the most," Ross said.
Other programs include a Trans Story Book project which aims to collect and archive trans stories; regular dinners for the trans community; an online Trans Wish List, an open free forum where trans community members can post their needs; and development of a Transgender Safe Space list of businesses and organizations committed to creating a safe space for transgender people.
Ross says fundraising right now is Calos' biggest hurdle.
"Our overhead is tiny despite ambitious plans as we develop these systems, and any help at all securing funding is sorely needed as we apply for and wait to hear on several grants," she said.
Beyond financial support from individuals and business, the Calos Board is looking at several economic development grants and the potential of utilizing their store program to aid us in getting a physical space for Operations and Support Groups.
"We are also looking for partnerships of all types to help us expand services and membership benefits," said Ross. "This includes nonprofit partnerships, restaurant and event partners for our Trans Family Dinner Program and other events, as well as merchandise sales partnerships with businesses and creators."
If you would like to help The Calos Coalition, you can donate items or cash, become a member or a sponsor at their web site.