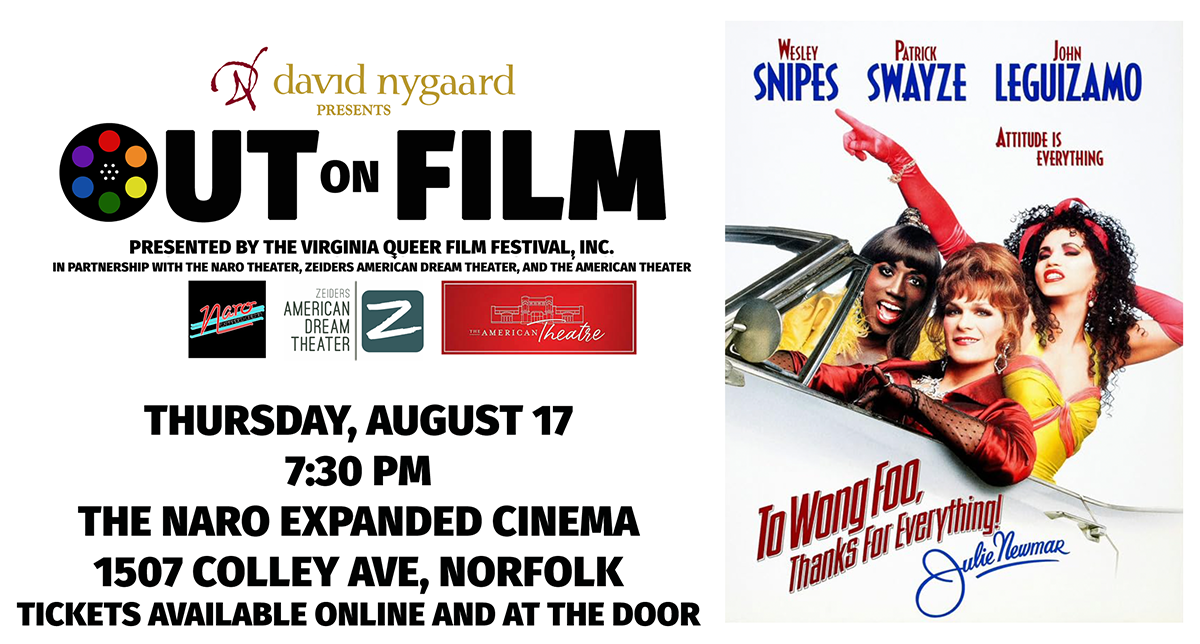 This classic 1995 American road comedy film stars Wesley Snipes, Patrick Swayze, and John Leguizamo as three New York City drag queens who embark on a road trip. The film was notable for being the first major Hollywood studio movie to center on dra, and held the number 1 spot in the North American box office for two weeks.
The film is presented by David Nygaard Custom Jewelers and is the first in the Out on Film Series of LGBTQ+ films that will take place each month in Hampton Roads.
Proceeds benefit the Virginia Queer Film Festival in partnership with the Naro Expanded Cinema.