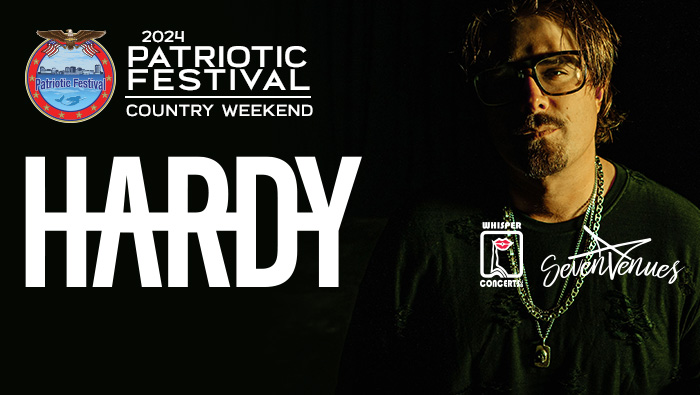 Big Loud Records' heavy-hitter HARDY has never been just one thing. Uncaging a new chapter, HARDY soared to new heights with the release of the mockingbird & THE CROW, his critically acclaimed half-country, half-rock sophomore album, adding to over 2 billion career streams. The dichotomous, 17-track effort debuted top five all genre on the Billboard 200 Albums chart and kinged seven additional Billboard charts in its first week, including Top Country Albums, Top Rock Albums, and Top Album Sales.
The pride of Philadelphia, Miss. has earned his reputation as "a promising purveyor of keeping the spirit of classic heavy Southern rock alive" (American Songwriter), "capable of writing the big hits for radio, obstinate enough to do something completely unexpected, and savvy enough to find the throughline for it all" (Rolling Stone). A three-time CMA Triple Play award recipient, HARDY is the reigning ACM Songwriter of the Year, the 2022 BMI Country Songwriter of the Year, and a two-time AIMP Songwriter of the Year. HARDY has written 12 #1 singles since 2018, including his own double-platinum #1 single "ONE BEER" feat. Lauren Alaina + Devin Dawson, and chart-topping, platinum Dierks Bentley + BRELAND collaboration, "Beers On Me."
He's previously toured with Thomas Rhett, Morgan Wallen, Florida Georgia Line, Jason Aldean, Cole Swindell, and more, and is headlining a 19-date, nationwide, sold-out run now on the mockingbird & THE CROW Tour.