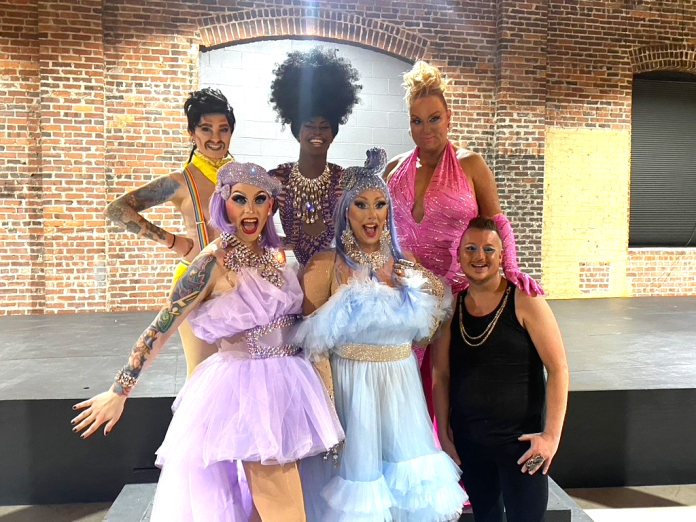 Last Thursday night, Maker's Craft Brewery in Norfolk was the site of one helluva send off to our local drag heroine and Outlife757 Magazine's Best of GHRVA's Readers Poll winner Harpy Daniels. Also known as Joshua Kelly, Harpy is enlisted Navy and is being deployed out to sea and overseas.
On hand to help crank up the energy were drag performers Jennifer Warner, Sabrina Laurence, Cliff Warner and Javon Love.
Harpy is celebrated as the Navy's Drag Queen Digital Ambassador, As seen on Fox News, News Nations, Weakest Link, NBC, NY Post, and UK Daily Mail she has trail blazed new light into the Hampton Roads LGBTQ+ Community, the US Navy.
We love you Harpy. Fair winds and following seas.