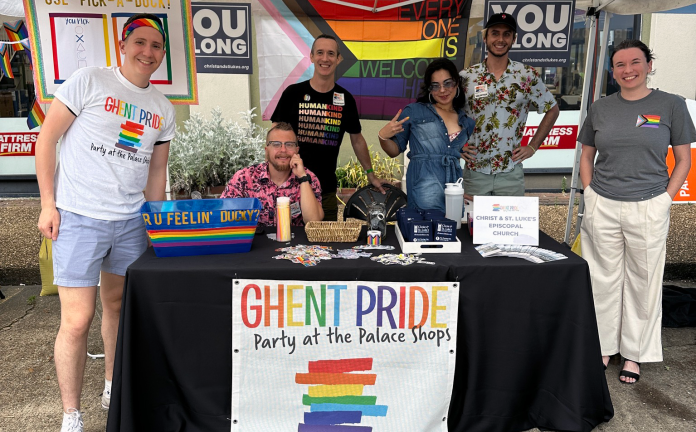 Ghent Pride today announced it has awarded $5,000 to each of its six beneficiaries from proceeds raised from this year's Party at the Palace Shops event on June 20.
Said organizer Robert Roman, "It gives me so much joy to be able to help our community. Everyone showed up to celebrate diversity and create the change that makes Ghent an inclusive neighborhood. We could've done this without the support of our incredible committee. My heart is full of gratitude."
This year's beneficiaries are Hope House Foundation, the LGBT Life Center, Hampton Roads Pride, TR Dance Center. Stonewall Sports, and PFLAG Hampton Roads.
This is the second Ghent Pride, which takes place at the Palace Shops on 21st Street in Ghent. The events featured music, drag performances, food, drink, and local organizations and businesses.
The Party at Palace Shops was presented by the City of Norfolk, Decorum Furniture, and the Palace Shops.