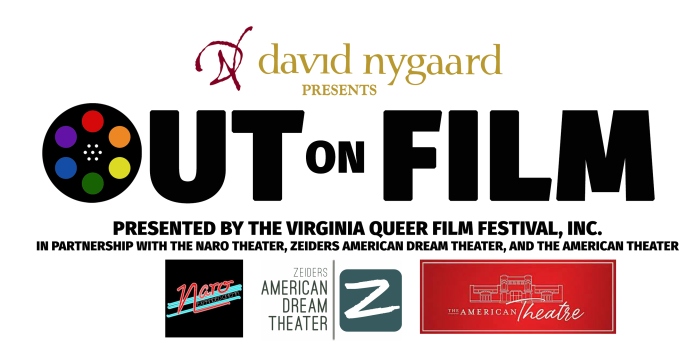 The Virginia Queer Film Festival is bringing queer cinema to the big screen not just once a year, but year round. The Festival recently announced the first films in the Out On Film Series, presented by David Nygaard Custom Jewelers. The series kicks off on August 17 with a screening of Too Wong Foo, Thanks for Everything, Julie Newmar at the Naro Expanded Cinema in Norfolk.
The September film selection is Hedwig and the Angry Inch and will show at Zeiders American Dream Theater on September 21.
The series will screen an LGBTQ-themed film each month and has partnered with the Naro, Zeiders American Cream Theater in Virginia Beach, and the American Theater in Hampton to each host a screening on a rotating basis.
Series presenter and Festival Board member David Nygaard said, "I think visibility in all its forms is so immigrant to my community, now more than ever. By bringing these wide screen releases to the big screen, the Festival is offering year-round opportunities to see ourselves on the screen."
The Festival is in the process of curating films for future screenings and is asking the community to provide feedback through an online survey. For more details on future events, subscribe to the Festival's email newsletter and follow them on Facebook.